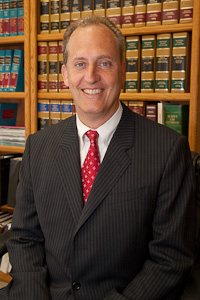 JOSEPH B. ROSENBERG concentrates his practice in estate planning, wills, trusts, probate and related areas, advising individuals and families with privately-owned businesses and significant assets on the transfer of wealth from one generation to the next. Mr. Rosenberg maintains offices in Garden City and midtown Manhattan.
Mr. Rosenberg graduated from the University of Maryland (B.S., 1981) and practiced as a CPA with a leading national accounting firm for several years. Mr. Rosenberg earned his law degree from the Jacob D. Fuchsberg Law Center at Touro College (J.D., 1987, Cum Laude), where he was Editor-in-Chief of the Touro Law Review. He was admitted to practice law in the State of New York in 1988.
He was previously associated with Mudge Rose Guthrie Alexander & Ferdon and was a partner at Herzfeld & Rubin, two prominent national law firms.
Mr. Rosenberg is a member of the Board of Directors of the Gurwin Jewish Nursing & Rehabilitation Center in Commack, New York, and is the Executive Vice President of the Touro Law School Alumni Association. Mr. Rosenberg also serves on the boards of several private family foundations. He lectures frequently on trusts and estate issues. He is a member of the New York State Bar Association and the American Institute of Certified Public Accountants. Mr. Rosenberg has been recognized in Super Lawyers (2014-2016) in the area of Estate Planning & Probate.